Global Finishing Solutions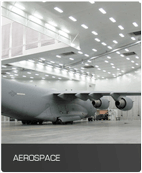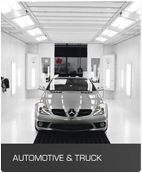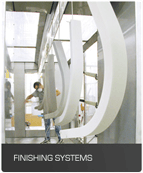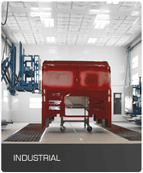 Are you looking for a Spray Booth? Let us guide you with expert advice. Once we determine the right Spray Booth for your needs you will get the pricing and service that has made us number one in the Ottawa Valley for over 40 years!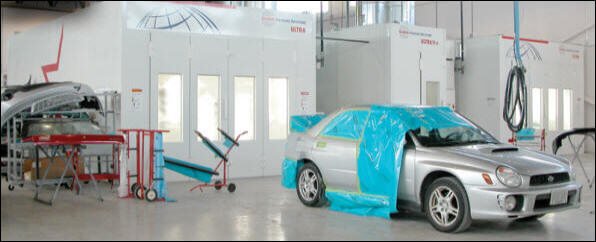 Global Finishing Solutions (formerly JBI and Blowtherm USA) has its administrative headquarters in Coppell, Texas (a suburb of Dallas), engineering and manufacturing facilities in Osseo, Wisconsin and Barrie, Ontario Canada, a Research & Development and National Training Center in Atlanta, Georgia and sales offices in Mexico City, Mexico.
As a result of the merger, Global Finishing Solutions is now the largest spray booth manufacturer in the world serving the Automotive and Heavy Duty (truck) Refinishing Industry and serving the OEM and Finishing Industry with custom designed and engineered systems.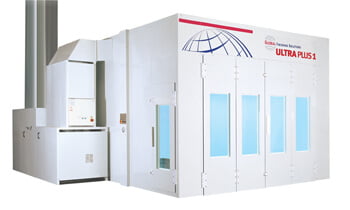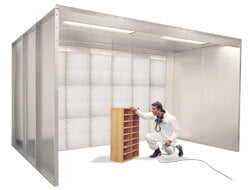 The Global Finishing Solutions line contains a variety of code compliant products
Open Face Booths Prep-Stations
Paint Mix Room CTOF Booths
Galvanized Truck Booth
PYRAMID™ spray booths have been manufactured since 1984 by Binks and the product has become very popular in the refinishing industry. Currently there are thousands of PYRAMID™ spray booths being used in North America.
Team Blowtherm™ Engineering has improved and upgraded many of the components of the PYRAMID™, panels have been upgraded from galvanized to G-90 galvanized, pre-coated (industrial grade baked enamel finish), plastified 18 gauge steel.
The PYRAMID™ Spray Booth Product line has the following product available:
PYRAMID™ Downdraft Spray Booth
PYRAMID™ Semi-Downdraft Spray Booth
PYRAMID™ Crossdraft Spray Booth