SmartPipe aluminum piping system is available in sizes up to 6″ diameter
Kaeser's SmartPipeTM is a modular aluminum pipe for compressed air installations, offering both lower installation costs and lower long-term operating costs. From small shops to large industrial systems, SmartPipe is great for all facilities and is available in sizes up to 6″ pipe diameter.
Features of SmartPipe aluminum pipe:
Installs faster than common piping
No specialized trades are needed
No threading, welding, or brazing pipe
Simple mounting and connecting hardware
Can connect to existing systems with other pipe types
Easy to add on to or disassemble for your changing needs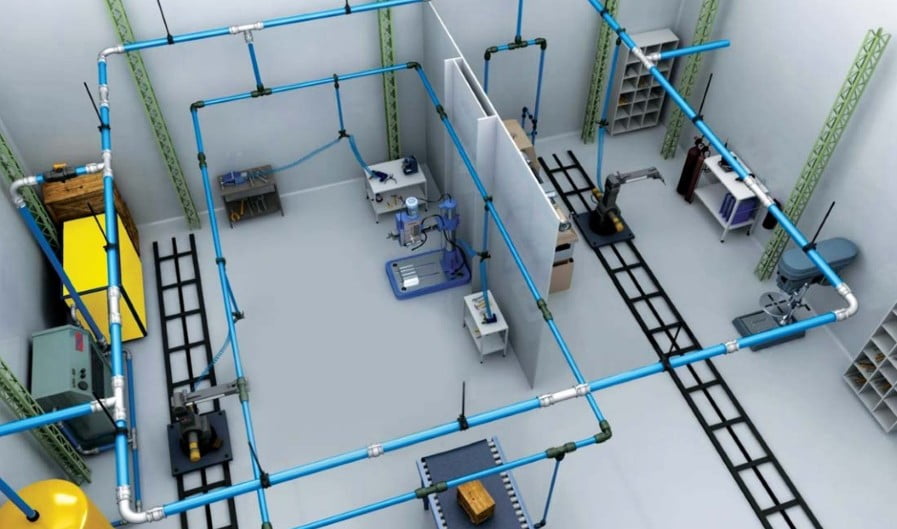 SmartPipe is easy to install
Fast to install and easy to modify, Kaeser SmartPipe is the most versatile compressed air distribution system available. Our combination of lightweight materials and connectors dramatically reduce labor and installation time, especially in overhead installations.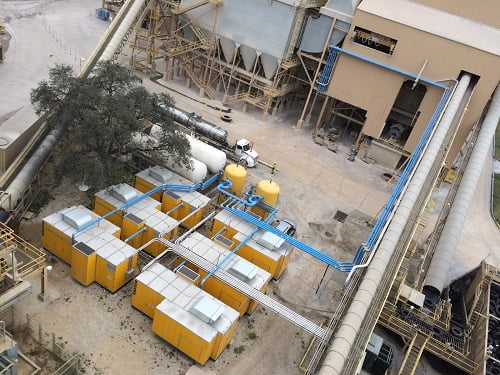 Optimum flow and air quality
SmartPipe's smooth calibrated aluminum construction has a low friction coefficient, providing the best possible laminar flow. Full bore fittings further minimize pressure drop for optimum flow and energy efficiency. Leak-free connectors prevent air loss and wasted energy.
SmartPipe is ideal for installations requiring the highest quality air. Aluminum material will not rust or corrode. Further, it has no rough surfaces or interior restrictions that accumulate contaminants. The smooth interior with full bore design allows them to flow to your dryers and filters for efficient removal.